Scientific officer : Jo
Jo has been with the laboratory for over 20 years, and in addition to taking responsibility for the day to day to running of the laboratory, and performing tests within  the laboratory, also runs the quality assurance programme of the laboratory. Jo has a Bachelor of Science has an extensive laboratory experience (Blood Bank and Vaccine manufacture)  and has taken responsibility for the day to day running of the laboratory since 1997.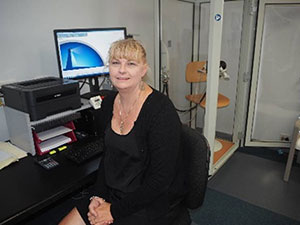 Scientific officer : Brad
Brad has extensive experience in manufacturing and industry and has a Bachelor of Science as well as a Master of Science Studies. In addition to patient testing Brad is responsible for the maintenance of the computerised testing equipment in the laboratory. Brad has worked in the laboratory since 2009.
Scientific Officer : Ryan
Ryan has completed an Economics/Commerce and Nursing degree. Ryan joined us in 2018, and works part time as our third scientific officer ably performing tests in the laboratory. We look forward to Ryan's ongoing involvement in our laboratory.
Trainee Scientific Officer : Ava
Ava joined us in early 2021 during her final year of her biomedical science degree. She has already established herself as a valuable member of the laboratory. Ava has many other skills including dance, and is fluent in sign language.